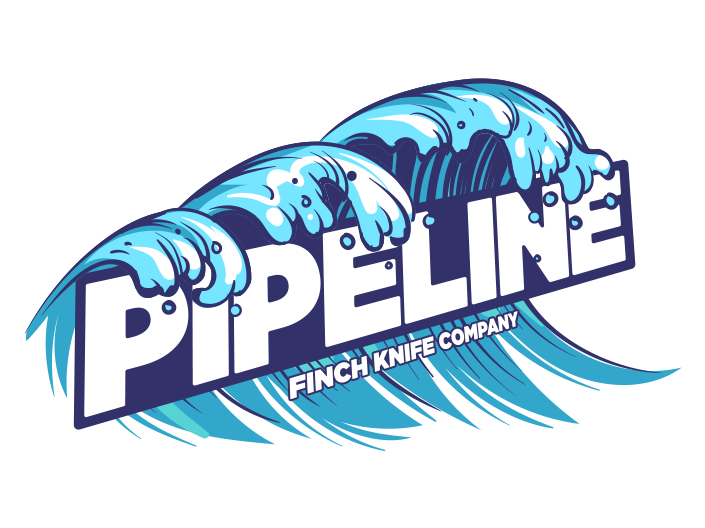 PIPELINE
Located in Hawaii on Oahu's North Shore, The Banzai Pipeline is known for its breathtaking 25 foot swells.  Pro surfers dream about this unique setting of beautiful vistas and picture perfect waves that form gorgeous rideable barrels.  
Crashing into the mainstream is our PIPELINE pocket knife.  A knife inspired by the surfers who are brave enough to chase the ultimate ride.

TIMELINE
The PIPELINE prototype is complete. Handle materials and colors are subject to change at this point.

PIPELINE SPECS
Blade Steel - 154CM
Bolster/Frame - Steel
Lock Type - Integrated Liner Bolster
Overall Length - 6.75" 
Blade Length - 2.75"
Handle Length - 3.6"
Blade Height - .9"
Handle Height - 1" 
Handle Thickness - .50"
Knife Weight - 3.8 oz
Blade Finish - Satin
Designed In - Stilwell, KS
Manufactured - China