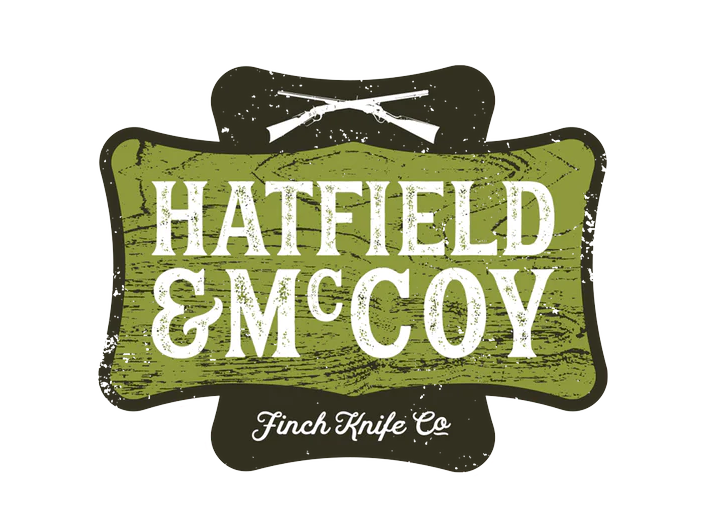 McCOY
It all started over a stolen pig?  Following the end of the Civil War, a feud erupted between two Appalachian mountain families that included kidnappings, massacres, and ambushes.
Our gunstock pocket knives are inspired by two famous rifles that were most likely used in this epic tale of backwoods warfare; the Sharps 1859 Carbine and the Winchester Model 1873.
FINCH Knife Co presents HATFIELD and MCCOY.

TIMELINE
The McCoy will drop on December 8th at 1:00pm Central.
McCOY SPECS
Blade Steel - 154CM
Bolster/Frame - Steel
Overall Length - 6.25" 
Blade Length - 2.75"
Handle Length - 3.5"
Blade Height - .8"
Handle Height -.8" 
Handle Thickness - .45"
Knife Weight -3 oz
Blade Finish - SatinLock Type - Liner Lock
Designed In - Stilwell, KS
Manufacturedby - QSP

Price: $135